Accessibility Services provides consulting services devoted exclusively to making our built environment accessible to people with disabilities. Our goal is to assist property owners and designers as they navigate the myriad of accessibility requirements that apply to any given facility both at the state and federal levels accessibility consulting including plan review, site assessment and training.
Our group of professionals, including certified accessibility specialists, plan examiners, attorneys, architects and code enforcement officials is skilled in applying state and federal accessibility requirements, including, American with Disabilities Act, Fair Housing, Section 504 and state/local accessibility requirements to your project.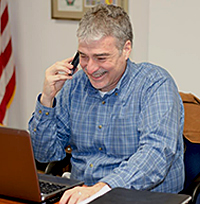 Dominic Marinelli
Vice President
Dominic Marinelli has been with the United Spinal Association for 25 years. Mr. Marinelli provides continuing education to members of the American Institute of Architects (AIA) and the Society of American Registered Architects (SARA). He is a Contract Instructor for the International Codes Council (ICC) and an Adjunct Faculty Member at Pratt's Center for Continuing & Professional Studies in New York City.
Mr. Marinelli is a certified Accessibility Specialist/Plans Examiner by the International Code Council and serves on various committees including American National Standard Institute Residential Committee which he serves as Chair. He also represented United Spinal Association on the US Access Board's Emergency Transportable Housing Advisory Committee.
Mr. Marinelli holds a Master of Science from the State University of New York at Buffalo. He is certified in code enforcement by the New York State Department of State Codes Division and as an Accessibility Specialist/Plans Examiner by the International Codes Council (ICC).
Marsha Mazz
Director of Accessibility Codes and Standards
Previous to joining United Spinal, Marsha headed the United States Access Board's Office of Technical and Information Services which is responsible for the development and maintenance of the Access Boards accessibility guidelines and standards, as well as its training and technical assistance programs. Marsha is best known for leading the development of accessibility guidelines under Americans with Disabilities Act and the Architectural Barriers Act. She was instrumental in efforts to harmonize federal accessibility requirements with their counterpart codes and standards in the private sector, including those codes and standards authored by the International Code Council, the National Fire Protection Association, and the World Wide Web Consortium (W3C).
Marsha is highly regarded for her technical expertise and mastery of detail in architectural accessibility and building codes and standards. Her outreach and coordination with the codes community greatly advanced integration of accessibility into model building codes and standards. In recognition of her work at the Access Board, Mazz received the American National Standards Institute's (ANSI) 2010 Ronald H. Brown Standards Leadership Award which recognizes demonstrated leadership in promoting standardization and eliminating barriers to global trade. The ANSI also awarded her the Meritorious Service Award, presented to individuals or groups who have a record of significant contribution to voluntary standardization and who have demonstrated outstanding service in enabling ANSI to attain the objectives for which it was founded. Marsha is a graduate of the University of Massachusetts and was active in the independent living movement in her early career.
Nathan Roether
Accessibility Specialist
Nathan Roether has over 12 years of construction experience. He started his career as an accessibility specialist reviewing assembly seating and stadiums.  His work includes the Atlanta Falcons, Edmonton Arena, and Sacramento Kings. He recently joined the ACS team to perform as-built inspections, plan reviews, and code development.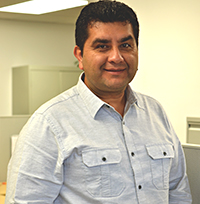 Carlos Rivera
Architectural Designer
Carlos Rivera is experienced in the feasibility, planning and design of commercial, corporate and residential environments. He has also developed logistics and campaigns for exhibit and tradeshow industries designing visual displays for private and public sector clients.
His 20+ years design experience and working with AutoCAD offers an expertise to identify common topics and solutions for accessibility barriers.
Mr. Rivera holds a bachelor's degree in Architectural and Interior Design from Inuniversitas, Bogota Colombia, as well as an Associate Degree in Industrial Design from Jorge Tadeo Lozano University, Bogota Colombia.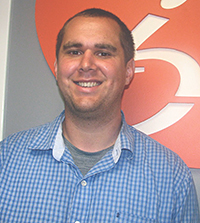 Adam Berger has over 8 years of experience in the accessibility field. His previous work in the disability services, guest services and recreational management has given him extensive knowledge of the many problems facing the disabled community.
He has consulted on many commercial and residential projects around the United States. Adam currently serves as an Accessibility Services contact in United Spinal Association headquarters located in Kew Gardens, NY. Adam received his Bachelors of Science degree in Sport Facility Management from Dowling College in Long Island.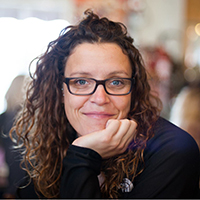 Katherine (Kay) Pearson has over 15 years of experience in accessible design and construction. Her work has included site surveys, compliance reviews, technical assistance, continuing education/trainings, and litigation. She is a respected subject matter specialist on the Fair Housing Act, the Americans with Disabilities Act, and Section 504 of the Rehabilitation Act.
She received a Bachelors in Sociology and Human Services from the George Washington University and a Masters in Human Environment Relations from Cornell University.