Accessibility Services provides consulting services devoted exclusively to making our built environment accessible to people with disabilities. Our goal is to assist property owners and designers as they navigate the myriad of accessibility requirements that apply to any given facility both at the state and federal levels accessibility consulting including plan review, site assessment and training.
Our group of professionals, including certified accessibility specialists, plan examiners, attorneys, architects and code enforcement officials is skilled in applying state and federal accessibility requirements, including, American with Disabilities Act, Fair Housing, Section 504 and state/local accessibility requirements to your project.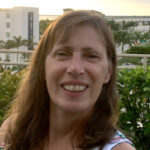 Kleo King, Senior Director
Accessibility Operations; Counsel, Accessibility Consulting Services – New York
Kleo J. King is Senior Director of Accessibility Operations & Counsel for United Spinal Association's Accessibility Consulting Services program. Kleo began her career with United Spinal, formerly Eastern Paralyzed Veterans Association in 1987. She has worked in the accessibility field for over thirty-three years. Prior to rejoining United Spinal Association, Kleo served as Deputy Commissioner and General Counsel for the New York City Mayor's Office for People with Disabilities from 2014 to 2021, where she advised the Commissioner on legal issues and city policies that affect people with disabilities, worked with City agencies on accessibility issues, and drafted legislation and policies. She currently serves on the Accessibility Committee reviewing and revising the New York City Building Code and has consulted on accessibility for major construction projects including the new Yankee Stadium, the Lincoln Center Redevelopment, and various other facilities. A graduate of the George Mason University School of Law with a Juris Doctorate, King is a member of the American Bar Association, the New York State and New York City Bar Associations and the Virginia State Bar Association.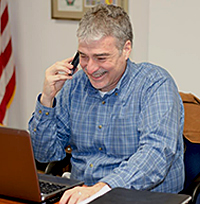 Dominic Marinelli
Vice President
Dominic Marinelli has been with the United Spinal Association for 25 years. Mr. Marinelli provides continuing education to members of the American Institute of Architects (AIA) and the Society of American Registered Architects (SARA). He is a Contract Instructor for the International Codes Council (ICC) and an Adjunct Faculty Member at Pratt's Center for Continuing & Professional Studies in New York City.
Mr. Marinelli is a certified Accessibility Specialist/Plans Examiner by the International Code Council and serves on various committees including American National Standard Institute Residential Committee which he serves as Chair. He also represented United Spinal Association on the US Access Board's Emergency Transportable Housing Advisory Committee.
Mr. Marinelli holds a Master of Science from the State University of New York at Buffalo. He is certified in code enforcement by the New York State Department of State Codes Division and as an Accessibility Specialist/Plans Examiner by the International Codes Council (ICC).
Marsha Mazz
Director of Accessibility Codes and Standards
Previous to joining United Spinal, Marsha headed the United States Access Board's Office of Technical and Information Services which is responsible for the development and maintenance of the Access Boards accessibility guidelines and standards, as well as its training and technical assistance programs. Marsha is best known for leading the development of accessibility guidelines under Americans with Disabilities Act and the Architectural Barriers Act. She was instrumental in efforts to harmonize federal accessibility requirements with their counterpart codes and standards in the private sector, including those codes and standards authored by the International Code Council, the National Fire Protection Association, and the World Wide Web Consortium (W3C).
Marsha is highly regarded for her technical expertise and mastery of detail in architectural accessibility and building codes and standards. Her outreach and coordination with the codes community greatly advanced integration of accessibility into model building codes and standards. In recognition of her work at the Access Board, Mazz received the American National Standards Institute's (ANSI) 2010 Ronald H. Brown Standards Leadership Award which recognizes demonstrated leadership in promoting standardization and eliminating barriers to global trade. The ANSI also awarded her the Meritorious Service Award, presented to individuals or groups who have a record of significant contribution to voluntary standardization and who have demonstrated outstanding service in enabling ANSI to attain the objectives for which it was founded. Marsha is a graduate of the University of Massachusetts and was active in the independent living movement in her early career.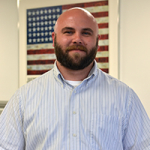 Nathan Roether
Accessibility Specialist
Nathan Roether has over 12 years of construction experience. He started his career as an accessibility specialist reviewing assembly seating and stadiums.  His work includes the Atlanta Falcons, Edmonton Arena, and Sacramento Kings. He recently joined the ACS team to perform as-built inspections, plan reviews, and code development.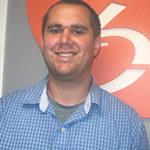 Adam Berger
Accessibility Specialist
Adam Berger has over 8 years of experience in the accessibility field. His previous work in the disability services, guest services and recreational management has given him extensive knowledge of the many problems facing the disabled community.
He has consulted on many commercial and residential projects around the United States. Adam currently serves as an Accessibility Services contact in United Spinal Association headquarters located in Kew Gardens, NY. Adam received his Bachelors of Science degree in Sport Facility Management from Dowling College in Long Island.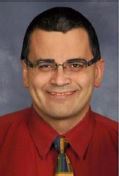 Emigdio López-Sanders
Accessibility Specialist
Emigdio López-Sanders has over 10 years in the enforcement and educational outreach of the requirements of accessible design and construction from the Fair Housing Act and Title III from the ADA as a Civil Rights Specialist. His experience includes identifying new multi-family properties to test for compliance with the accessibility requirements; drafting complaints based on the results from these tests; conducting full inspections at these properties; drafting reports with photographs based on the inspections; discussing reports with respondents; reaching settlement agreements to resolve these complaints; and monitoring settlement agreements.
Additionally, Emigdio has done multiple training sessions about the accessibility requirements – including multiple joint presentations with Iowa Association of Building Officials – and moderated a discussion panel about accessibility requirements. Architects obtained continuing education credit from attending these training sessions through coordination with the Iowa Chapter of the American Institute of Architects. Lastly, Emigdio also oversaw the development of an educational outreach website about accessibility requirements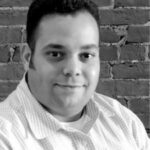 Manuel Rivera AIA
Senior Architect
As a new addition to United Spinal's Accessibility Services program, Manuel is looking forward to leveraging his 26 years of Construction Management experience and as a licensed architect to better serve our client's needs. Manuel received his Bachelor of Science and Master of Architecture Degree from State University of New York at Buffalo. He has also received an AAS in Construction Management Technology from SUNY ECC.
Robert Reed
Accessibility Specialist
Bob recently joined the United Spinal Accessibility team. Bob is a native of the Buffalo, NY area, and recently retired from New York State government where he spent 13 plus years as a fire Inspector with the Office of Children and family services involved with daycare licensing and inspections. And after moving onto the New York State Department of state Division of Building Codes and Standards, Bob has spent the past 8 years as an instructor, teaching and certifying new code officials, developing and reviewing training courses and certifying training programs for code in-service credit.  He will be working with the team performing as-built inspections, plan reviews, and trainings. Bob is also active in his local American legion Post as a Son of the American Legion, and an active volunteer firefighter for more than 35 years.